!- the name of this form is harness.html -!>

HARNESS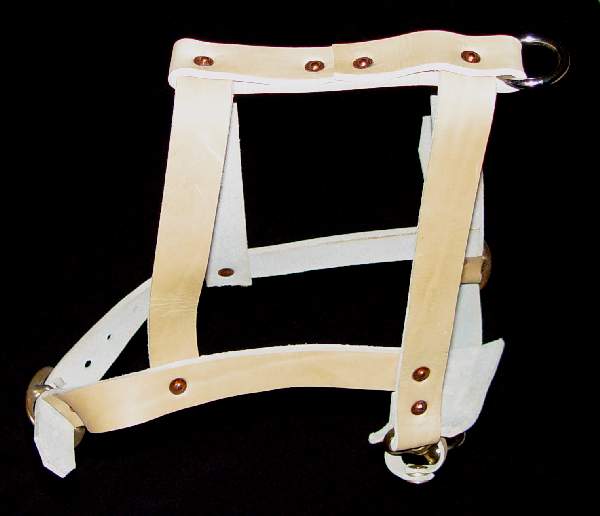 Fastened with Forged Copper Rivets.

Solid Brass Snap, Buckle and Ring.
Arrow K9 Products Company is proud to offer you these finely handcrafted K9 harnesses. Crafted with our special leather, they are unsurpassed in strength and performance, providing you with long service.
HNS-10-Order by size:
Size 36 for canines weighing 75 to 85 Lbs.
Size 38 for canines weighing 85 to 110 Lbs.
Size 40 for canines weighing 110 to 140 Lbs.

Please contact us for current pricing and shipping charges

PLEASE NOTE:
Prices do not reflect shipping and handling charges.
All items are shipped via U.P.S..
---
CLICK HERE FOR:
||OUR HOME PAGE | | OBEDIENCE LEADS | | OUR FAQ PAGE | | K9 PRODUCT PAGE||
|| CLICK HERE FOR ARROW PRODUCTS K9 ORDERING PAGE ||

ARROW K9 PRODUCTS © 1997,
http://www.arrowmoc.com/K9
P.O.Box 699, Hudson, Massachusetts 01749
TEL. [978] 562-7870, FAX [978] 562-1286